Ideal for travel
This unit holds 3 measured portions of powdered milk in separate compartments. Just pour the powder into the bottle of previously boiled water. Interior sections remove to make a bowl or container.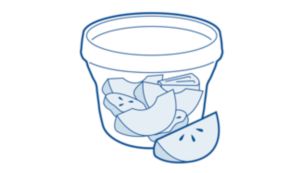 The inner part can be removed
The inner part can be removed to turn the item into a handy little cup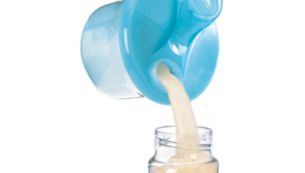 Holds enough powder for three 260 ml (9 oz) formulas
The Philips Avent powdered milk dispenser contains 3 pre-measured doses, making it the ideal accessory for your outings.
Dispenser can be sterilized, heatable in the microwave oven and washable in the dishwasher
All parts are sterilizable, microwave safe and dishwasher safe for quick and easy cleanup