Inspired by babies, effective for moms.
A new era is dawning for breast pumps, with technology that strikes the perfect balance between suction and nipple stimulation, inspired by the way babies suckle. The Philips Avent electronic breast pump constantly optimizes milk flow and gently adapts to the size and shape of your nipples.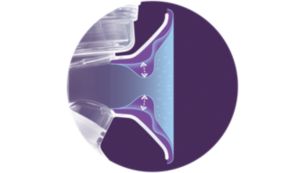 Natural motion technology for faster milk flow*
Express more milk in less time* with a cushion that stimulates and expresses milk the same way babies do. Switching seamlessly between stimulation and expression modes, it produces the intensity of nipple stimulation and suction to get the most milk. Based on milk rise time (milk ejection reflex delay or REL).*
One-size-fits-all soft and adaptive silicone cushion
A pillow size that suits all types of nipples. Since there are as many breast sizes and shapes as there are moms, the soft silicone pad conforms gently to your nipple. It fits 99.98% of nipple sizes* (up to 30mm).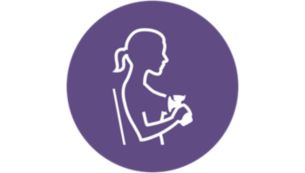 Express your milk without leaning forward
Pump comfortably with a design that lets you sit up straight rather than leaning forward. A forward leaning posture is unnecessary; clinically proven comfort of pumping position* Based on results of clinical trials with 20 participants (2019); 90% of participants find the milk pumping position comfortable (single electric); 95% of participants find the pumping position comfortable (double electric).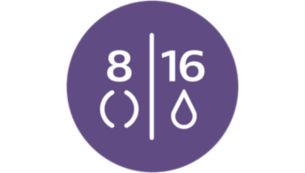 Personalized experience, 8 + 16 adjustment levels
Tailor each session to your needs with a wide choice of stimulation and expression settings. Our breast pump offers 8 levels of stimulation and 16 levels of expression for a personalized experience.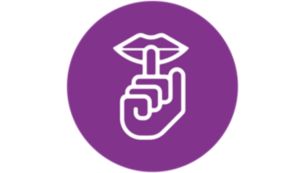 Silent motor for total discretion (wired use)
Express your milk wherever and whenever you want with our quiet motor in a compact design. Wired use only.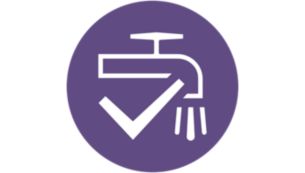 Few parts and intuitive installation
Our closed expression system prevents milk from leaking into the tube, reducing the number of parts to clean. A reduced number of parts also facilitates reassembly.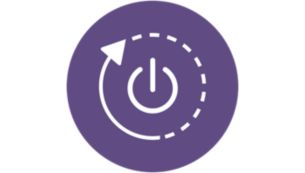 Stop and start function
If you need to adjust your position or take a break, the stop and start button is always at your fingertips.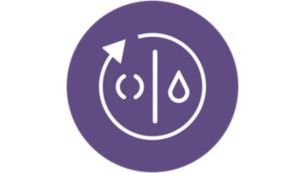 Memory function
Do you know your preferences? The breast pump automatically remembers your last settings; so all you have to do is sit down and press the start button.
Technical Specifications
Material

Feeding bottle

Nipple

Draws milk

0% BPA* (food contact parts only)

Easy to use

Using the breast pump

Easy cleaning and assembly

Functions

No need to bend over

Settings

Soft and adaptive cushion

Included

125 ml bottle with teat 0 months and +

Disposable breast pads

Breast pump set

Engine block (corded use only)

sealing disc

Micro-USB adapter (wired use)

Power

Mains voltage