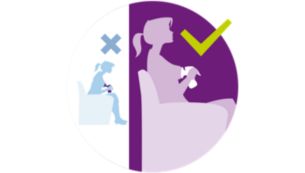 Comfortable draw position thanks to unique design
With this uniquely designed breast pump, milk flows directly from your breast to the bottle or storage jug, even when you're sitting up straight. This way, you can sit comfortably: no need to lean forward to ensure that all the milk is collected in the bottle. If you are comfortable and relaxed, your milk will come more easily.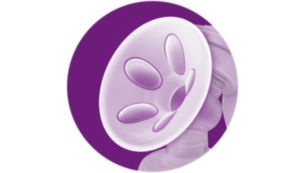 Soft massage cushion with massage cells
Our massage cushion with a soft and velvety texture is warm to the touch, for a gentle and pleasant stimulation of milk flow. The unique cell cushion mimics your baby's suckling, to gently stimulate milk flow.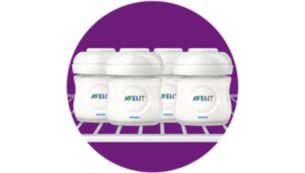 More milk in less time thanks to the double breast pump
Reduce milk collection time with a double breast pump instead of a single breast pump.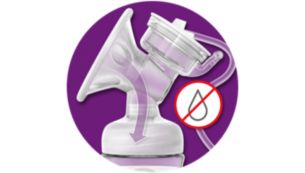 Closed system designed for hygienic draft
No milk leaking into the tubes.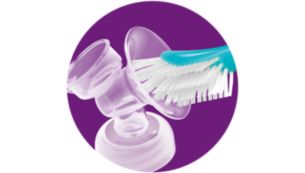 Small number of parts and intuitive design
Small number of parts and intuitive design. Pump your milk anytime, anywhere.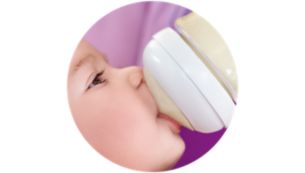 Natural bottle and teat included for natural breastfeeding
The large teat, imitating the shape of the breast, allows a natural feeding similar to that of the breast, which facilitates the breast/bottle alternation for your baby.
Choose the most efficient and comfortable setting for you
Once turned on, the breast pump automatically starts in gentle stimulation mode to encourage milk flow. Then choose the milk expression setting that you find the most comfortable among the 3 offered.
Allows you to pump your milk discreetly
Designed for discreet pulling, anytime.
Technical Specifications
Development stages

Stage

Native country

England

Material

Feeding bottle

Nipple

Draws milk

0% BPA* (food contact parts only)

Design

breast pump design

Bottle design

Included

Sealing disc for milk storage

Included

Natural baby bottle 125 ml

breast pump body

Base, hose included

travel lid

Nursing pad sample packs

Easy to use

Using the breast pump

Functions

No need to bend over

Soft massage cushion

Settings

Included

Carrying case

Standard size pad (19.5mm)

2 pieces (larger cushion available and sold separately)